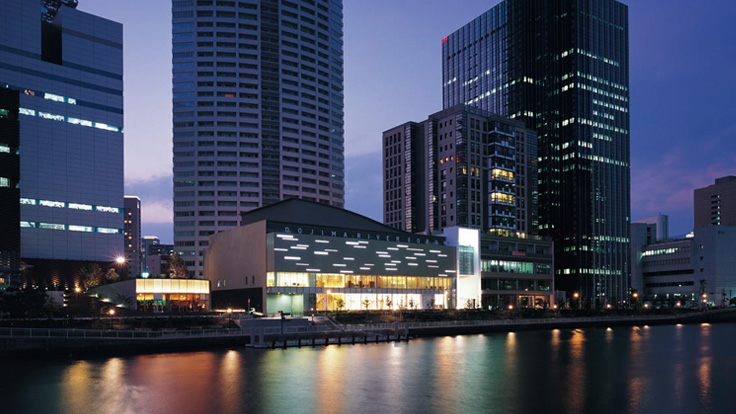 「情報」・「文化」・「クリエイティビティ」
大阪文化の発祥の地「中之島」の対岸に建つ
堂島リバーフォーラムは、多目的ホールとギャラリー・カフェ・
高級賃貸マンションからなるモダン・ミニマルなデザインが印象の
複合商業施設です。
今のシーンにポジティブで高感度な提案を表現できる
ホール・ギャラリーは新たな時代の発信拠点を
創り出す空間として皆様のご利用を心よりお待ちしています。
DOJIMA RIVER FORUM is the heart and soul of traditional Osaka.
It is conveniently located on the banks of the Dojima River
in the thriving area of Nakanoshima.
Dojima River Forum contains an ultramodern multipurpose convention hall with a total floor space of 830m2.
The FORUM has a stylishly modern minimalist design, with the main hall decorated in verstaile black with a clear white design in the interior entrance area.
The hall comes equipped with the newest facilities available to service a huge range of events from fashion shows,
concerts and symposiums to large corporate events and conventions.
---